Who We Are
Youth, Purpose & Partnership (YPP) activates young people of color ages 14 to 18 to be change agents in their communities by influencing peers and community leaders–including law enforcement–in real, powerful, and engaging social change initiatives. Through the program, young people heal from historical trauma and Adverse Childhood Experiences (ACEs), change their opinions and those of law enforcement towards each other, and build real-world skills to advance personal goals and community needs.
Cohorts of young people–called Peer Leaders–are hired during the school year and summer months, learn about historic racial and equity issues impacting local communities and communities of color across the country, develop and harness leadership, communication, technology, and job skills to create meaningful change for future individual success in the classroom and in the workforce and for the success of their communities.
Since 1995, YPP has been CSR's signature youth development program, a means to encourage better relationships between youth of color and law enforcement. The program has trained, coached, and mentored more than 800 youth and engaged over 10,000 youth in dialogues.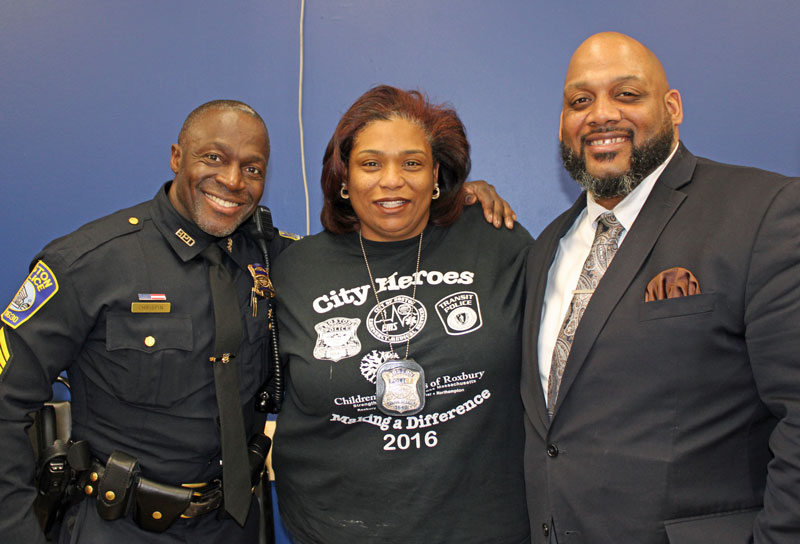 What We Do
YPP delivers activities year-round with programming delivered during the Boston Public Schools academic year and during the summer months. The program is run Monday through Friday for 2 hours each day during the school year and 5 hours each day during the summer.
The program year utilizes a curriculum that begins with understanding individual needs and creating personal goals and plans to achieve them. Peer Leaders then build community and knowledge among their cohort, develop communication and digital storytelling skills, utilize their skills in hosting dialogues between law enforcement and young people, visit colleges, and learn about career opportunities in fields ranging from law enforcement to medicine to human resources to government and other areas identified by Peer Leaders.
Our Impact
At YPP, we value the anecdotal and statistical data reported by the youth and families we serve. We consistently strive to build data driven programming to extend our reach and impact in youth development. The metrics below provide a snapshot of the work that has been done by our youth in preparation for college, career, and life readiness.
Youth with newly acquired skills and credentials (i.e., communication, mediation, peer counseling) as measured by certificate issued by external partner
85%
Youth who gained exposure and experience with technology through work-based learning
95%
Youth who demonstrate impact on peers and community, as measured by project portfolio
85%
Youth who increased career/college readiness, as measured by standardized survey on future plans & expectations
85%
Youth who report increased self-regulation, perseverance, positive relationships, as measured by standardized pre/post tool
85%